Davis-Moore Auto Group is committed to offering the best experience possible for our commercial fleet customers, from the sale of a new vehicle to its ongoing maintenance. We know operating a business can be demanding and an  unreliable vehicle or fleet can be detrimental to the business. That is why we have a dedicated fleet department that specializes in helping businesses.
Here at Davis-Moore we offer several vehicle brands to meet  your fleet and commercial needs. Our current lineup consists of Chevrolet, FIAT, Alfa Romeo, Chrysler, Dodge, Jeep, Ram, Mazda and Lincoln. We currently hold the state contracts in Kansas for the Dodge Charger Police, ½ Ton Pickups, and ¾ Ton Pickups. We also have  excellent relationships with a variety of up-fitters throughout the state that can assist in customizing your vehicle to make it as functional as possible. Whether your need is service bodies, platform bodies, dump bodies, goose neck  platforms, shelving, hitches, etc., we can acquire it.
The Davis-Moore Fleet Sales Department is dedicated to serving you and strives to make each buying process smooth and efficient. We take pride not only in taking care of our customers, but also in making sure we offer them the most competitive pricing possible. Our goal isn't just to sell you a vehicle; it's to find a vehicle that meets the unique demands of your business and build a trusting relationship with you for years to come. Special benefits you receive when purchasing a vehicle through Davis-Moore's Fleet Sales Department include:
Straightforward pricing - receive our lowest price the first time, no hassle 
Special Government and Commercial Incentives 
On-The-Job Rebates Incentives - useful for graphics, up-fits, etc 
No need to come to the dealerships to shop - call us and we will bring any vehicle to your business for you to drive
Priority Service - dedicated staff exclusively for business customers 
Business Link Certified on Chrysler Dodge Jeep Ram Dealership 
Business Choice Rebates available at our Chevrolet Dealership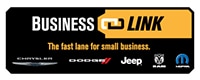 We take great pride in our customer service and buying  experience.  We hope when it comes time  to purchase a vehicle you'll give the Davis-Moore Fleet Sales Department an  opportunity to earn your business.
If you do not see the vehicle that you are looking for in this list of inventory do not worry.  We can get you a fleet price on any of the new vehicles that we have in stock.  Simply view the new inventory and make note of the stock number and then fill out the contact form on this page and put that stock number in the comments so that we can get you a fleet price on it.